I would love to say that I've driven every version of Volkswagen VR6. I'm sure each one offers some sort of different driving experience. This is the story of my own 2002 MK4 GTI.
Let me get started by saying Volkswagens are very – VERY picky cars. If it doesn't have a check engine light on, its probably not working. (This is where you laugh.) Sometimes you get lucky and don't have that pesky orange CEL for months or years. That wasn't the case for me. This isn't the case for many 1.8T owners either.
I bought this car back on June 12th of 2017. It didn't run again until October 2017. I'm going to be honest here. I had NO idea how to drive stick back when I bought it so my best friend drove it for me. The car originally had the 12v VR6 and 5 speed transmission, so it was geared differently and it only had about 170hp. My best friend had said that it was a fun car and that was coming from him driving an STI that ran about 330hp to the wheels at that time.
So with his blessing I bought the car-
The car skipped timing and ruined the engine coming off the trailer.
I thought that was the end of that. I let the car sit until I found a parts car, I bought that hunk of junk for $650, and that was the deal of the decade to me. My friend, my dad, and I swapped the engine and transmission in over the course of a couple months after the parts car that came from Connecticut was parked in my back yard. Once it was inside of my problem child there were still issues that decided to pop up.
(Parts car)
(No engine or trans!)
(Timing being done!)
The original ECU  that I had put in was messed up, the oil pressure sensor went, the reverse lights didn't work, and the exhaust was deafeningly loud still with the catalytic converter.
Kidding, that last one wasn't an issue. Almost nothing sounds as good as a VR6 to me.
-Cue me being pulled over the first time I drove it, on my road no less.
If you don't know what a VR6 is, it's a six cylinder engine that is not in a normal V formation, Imagine an inline 3 with three more pistons almost directly next to them.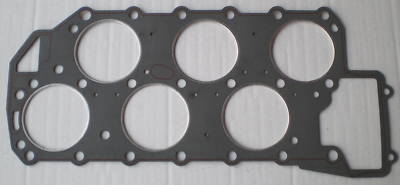 So there's your visual thanks to google, the pistons are angled to come up that special way. They vary mostly from 10.5° to 15° in angle. This angle is what produces the magnificent growling that it's known for and making wide open throttle sound like Chewbacca on crack.
Me being the excited man child I was at the time, I threw it right on the road. We all love a trial by fire. This was a freshly swapped car bound to have issues and I was going to be driving it 34 miles each way back and forth from college.
Mistake number one:
I thought there was a slight seep from the oil pan, I said "Oh that's probably just normal" and I left it.
About two quarts of oil had leaked out in about 1500 miles. I became very unhappy very quickly. All symptoms pointed to the rear main seal which was brand new. With VR6's it is a known fact that a rear main seals fail 1 out of 10 times. After pulling the transmission it was clear that it wasn't the rear main seal so that was partially a win. The timing chain plate wasn't sealed back together the right way from when I had someone do the timing so this engine wouldn't blow up. I resealed the plate, the oil pan, and put the transmission back in. I put all of the wires I had to disconnect from their homes to change the transmission back into what I thought was their correct places.
Mistake number two:
If cars could talk, the GTI would have been screaming at me in German very angrily. "NIEN" I messed up with the wiring and FRIED the ECU. I took it off the road and waited until I could get more parts. I did and now I'm waiting to put it on the road again. There is a possibility of there being a draw on the battery but the car is so fun when it works.
This car is one of the most fun vehicles I have driven so far. When things break it just makes you want to fix them. When it works it's amazing. When it breaks it BREAKS. The cars are so over engineered but they work so well when they do work. If you can find one that is actually more reliable than most (Surprisingly), I recommend buying it. I've learned the most with this car. I know it inside and out and it's something else. I've fallen in love with hot hatches because of this car.
-Fast forward to 1/19/19
After I had fixed the car and got everything running right I took it on multiple long trips with no issues.
Wolfsgart in Vermont, 3 hours away.
Gridlife in Georgia, 17 hours away.
Cherry was a fantastic car but being a high miles MK4 and driving new Volkswagen's, it felt slow and unresponsive. The fact of the matter, it was both of those things. Even though it was a GTI with bigger brakes and so on it still wasn't what was best for me. It will always be the first car that I really worked on so it will always have a special place in my heart.
(A few weeks before I sold the car)
I'll probably write an update about the guilt I feel when the car gets blown up by one of it's next owners.
this is a VERY late update but the poor thing got blown up April 2nd 2019 by the second owner after me – rod through the block
the guy who blew it up got a new engine for it but had constant issues and then sold it? Now I have no idea where it is. Now it's summer 2021
A third update, it's now nearing the end of winter 2021, the car has been listed for sale by a new owner, I knew that it was my car due to the hatch spoiler, the color, dent on the hood, and the Wolfsgart sticker on the back window. the car was unbelievably rusty. The rockers were rotten through, and the interior was toast. I do miss the car but it's probably gone to the junkyard as it was sold for about $500?
– Vince